Data Base
Data Accumulation& Cooperation
Contain 20+ years massive detailed multi-dimensional underlying data including property, land, people, enterprises, space, macro, mobile, planning, and POI. Various cooperation with real estate developers, property management companies, government agencies, universities and research institutions. Jointly create data platform. Heterogeneous data and granular data have been integrated and interacted, along with massive data clean, warehouse and storage continuously conducted through China Index Big Data Platform, to maximize data value.
Monitor and Survey
Real-Time monitoring major websites nationwide, including 600+ cities property project data monitor system, 2300+ cities land monitor system, 350+ brand companies data monitor system, 300+ cities secondary housing listing/rental data monitor system, 100+ cities various space data (planning, transportation, etc) monitor system. Conduct massive project field research and survey, prospecting, new projects monitor and aerial research each year, to source real time first-hand data including real estate developer land bidding, project development process and marketing dynamics.
Data Interaction and Feedback
CIH Big Data Platform creates various levels of projects according to different scenarios and customer needs. More than 30,000 data contributors and users provide data feedback and modify every day while using the platform. Rigorous data clean and review mechanism and system constantly ensure accurate data.
Data Service
Land SaaS Tool
Research and Survey
Risk Assessment System
CREIS Database Integrates real estate development data over 20 years, real estate transaction data in 186 cities, and land market information in 2300+ cities, compiling 1,440,000+ land plots, 300,000+ residential real estate projects, and 50,000+ commercial real estate projects detailed information, to provide full spectrum data support for the real estate industry research.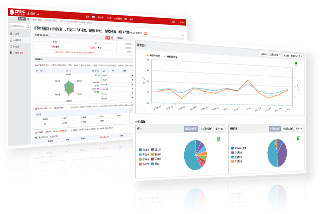 Cover 1,440,000+ land transaction information in 2300+ cities, and create complete land document for each parcel. Multi-dimensional comprehensive evaluation rate parcels. Help user instantly track land supply and transaction in each region, and understand the overall market condition.
Land version
Cover transaction information in 186 hot-spot cities. Analyze the overall city investment environment and identify investment risk. It is a professional city investment decision-making tool tailored for real estate developers.
City version
Integrate and include up-to-date operation information of 242 real estate developers. Help users understand their layout strategy and key market, analyze product line, business pattern and segment revenue, identify profitability and financial security, and thereby keep up with the latest industry trend.
Enterprise version
Completely compile six categories of macro data including real estate transaction data, development, index research, macro economy in China and major cities. It is a professional tool to track macro condition and changes in real estate market, analyze industry period and project future trend.
Macro version
Compile and include commercial real estate related data information in 20 major cities, including retail and office building rental and selling price, project transaction data, advertisement, to help users real-time monitor price trend of retail and office buildings, and analyze price level in the focused region and commercial district.
Commercial Real Estate version